Women's Summit
Digital Edition
2020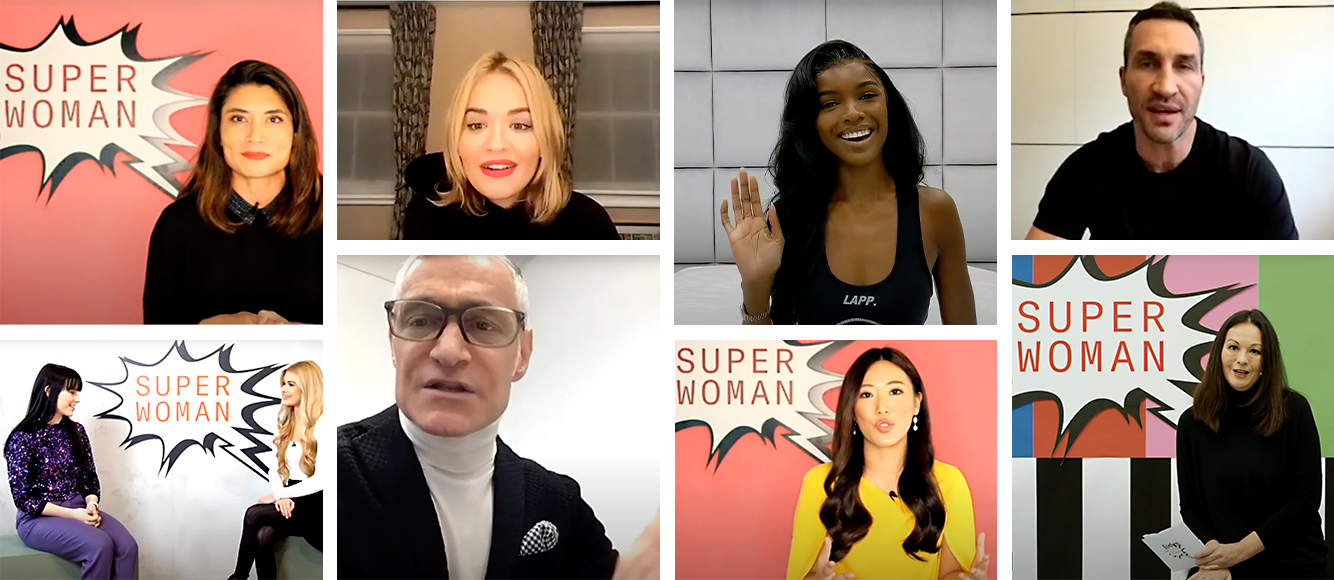 Highlights & Recap
In the midst of the pandemic our this year´s Forbes Women's Summit themed "Superwoman" not only broke new ground by going digital but also showed the power of entrepreneurial thinking, adaptability and flexibility needed to drive business and survive in challenging times. See our "Best Of" – Interviews and Speeches – of this years' extraordinary conference that reached 25,989 unique visitors.
01
"It's one thing putting in the hours, but it's another thing having the passion for what you do."
All-Round forces in Business
When her family emigrated to Great Britain from war-torn Kosovo, the now internationally renowned singer-songwriter and actress was only one year old. The words of her mother, whom she herself describes as a driver in her incredibly successful career, still ring true for her today: "You can do anything and achieve anything you want". But you have to do the things you strive for and want to achieve with conviction.
02
"There are a whole lot of women out there who want to see other women win"
THE IMPORTANCE OF FINDING A FEMALE MENTOR
It is obvious that the effects of the Corona crisis will have dramatic consequences for all our lives and that it comes with economic tragedies and severe suffering. Nevertheless, every crisis always has a potential to create something good: Challenges that seem insurmountable and obstacles in the path always offer the chance to become aware of our own strengths.
03
"The bigger the challenge, the better you get"
FOSTERING RESILIENCE & INCREASING MENTAL STRENGTH
Wladimir Klitschko and his team at Klitschko Ventures developed the method F.A.C.E. the Challenge. By using this four-step process, anyone can learn to develop his/her own willpower, and act more focused, agile, coordinated, and persevering. This conviction is integrated in all his own ventures and projects with partners worldwide. People of all ages from junior to senior, private and professional, should feel the power of their own belief and will.
04
"The digital world has a very bright future"
BUILDING A DIGITAL BRAND
During the pandemic Germany's most successful fitness influencer and entrepreneur Pamela Reif not only increased the number of the subscribers of her Youtube channel and the numbers of her followers on Instagram, she also has entered the Chinese market. In addition, she launched her own food brand called naturally Pam in late November.
05
"Attitude is probably the most important thing as leaders. A fearless attitude. A positive attitude".
SUPERWOMEN & SUPERBRANDS
Michael Yormark oversees all operation of the agency's international business, spearheading rapid growth over the last 12 months. He is also responsible for increasing revenue and awareness for all Roc Nation brands and properties, as the company continues to set the standard for global innovation. He talks about major female role models in his life.
Speakers
Contact
WOLFGANG SCHEIKL
Chief Revenue Officer

+43 664 88 296 217
wolfgang.scheikl@forbes.at
HEIDI AICHINGER
Publisher Forbes DACH &
Women's Summit Lead

heidi.aichinger@forbes.at
CHLOÉ LAU
Head of Digital


+4366488296204
chloe.lau@forbes.at